These are the latest games to be released by Spoonbill Software

January 2013 - Announcing the release of six new blind accessible games.

BG Poker Solitaire
BG Cribbage Solitaire
BG Spider Solitaire
BG Pyramid Solitaire
BG Nomination Whist
BG Mine Sweeper

Most of the games on this website are suitable for sighted players. Follow the Blind Gamers link to read about games developed especially for vision-impaired and blind players.

The rest of this page is intended for sighted players only.



Spoonbill Scrabble 1.0 - Released December 2010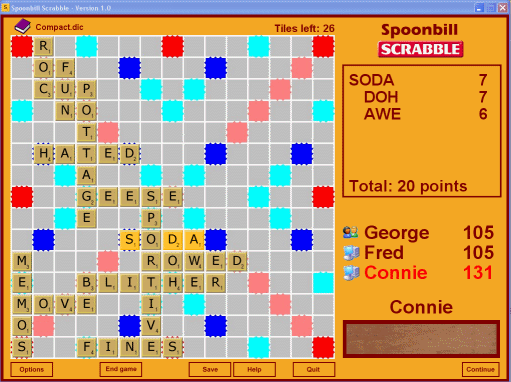 Spoonbill Scrabble is Spoonbill Software's version of the popular board game.

Visit the Spoonbill Scrabble page